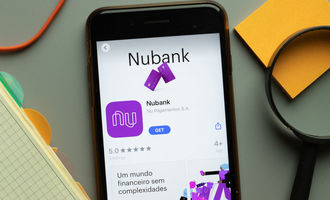 Brazil's Nubank set to list in New York at a $25 billion valuation

Crispus Nyaga
Nubank, a major digital bank that has expanded across Latin America is rumoured to be preparing for an IPO in New York. In January, it was valued at $25 billion. 
Nubank Likely to Go Public
Brazil's Nu Pagamentos SA, better known as Nubank, is in talk with advisors about going public in the US stock market. While no official announcement has been made on the issue, reliable sources have indicated that an IPO (initial public offering) could happen as soon as this year. If it happens, it will be among the largest entries of a South American firm into the stock market over the recent years.
In response to the unofficial news, Nubank's email to Reuters stated, "We will probably do an IPO at some point in time, but it is not among our current priorities."
Nubank began its operations in 2014. At that point, its primary product was credit cards. Its model, which remains to date, involved offering the cards to customers without any monetary requirements. With the built trust, it was able to expand its offerings to savings and debit accounts.
World's biggest neobank
As at 2020, it was the world's largest digital bank with a customer base of over 35 million. Besides, it is one of the leading financial technology services firms in Latin America.
In January 2021, Nubank was valued at $25 billion. This follows its Series G funding round; a $400 private funding that increased its valuation more than double-fold. Over the past 7 years, the company has raised $1.2 billion from several funding rounds.
Some of Nubank's investors include Tiger Global Management, Ribbit Capital, Tencent Holdings, and Dragoneer Investment Group. The firm recorded $41.9 million (230.2 million reais) as its net loss in 2020. The figure is lower than the previous year's 312.7 million reais. During its January funding round, the digital bank's cofounder Cristina Junqueira indicated that it would probably attain profitability by mid next year.   
The talks on Nubank's IPO come at a time when Wise is preparing to go public in May. The fintech firm, previously known as Transferwise, could see its valuation rise to $6-7 billion. WorldRemit and Payoneer also intend to become publicly listed firms.
Crispus Nyaga
Crispus is a financial analyst with over 9 years in the industry. He covers the stock market, forex, equities, and commodities for some of the leading brands. He is also a passionate trader who operates his family account. Crispus lives in Nairobi with his wife and son.