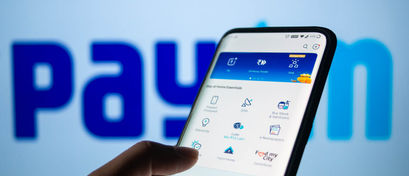 Paytm set to raise $3 billion in India's biggest initial public offering

Crispus Nyaga
Paytm, the giant Indian payments company is set to go public in India if the current shareholders approve of the transaction.
India's largest initial offering
According to the Financial Times, Paytm management has called a shareholders meeting to approve its listing at the National Stock Exchange of India (NSE). The company plans to raise $3 billion in its offering, making it the biggest IPO in the country.
The company has already raised more than $2.2 billion from investors. Its latest capital raise in 2019 valued the company at more than $29 billion. Recently, the crown of the country's most valuable private company went to Byju, an edtech firm.
The new capital raising comes at an important time for the company. For one, it is facing stiff competition from well-capitalised companies like Google pay and PhonePe, which offered by Flipkart. Walmart owns Flipkart, which it bought in a $16 billion deal. Other companies are eying the payment sector. Recently, Mukesh Ambani, the country's richest man, has said that he will enter the payment industry. In a note, an investor at Counterpoint said:
"This is the right time to do an IPO because the competition is rising fast and that preference for Paytm is declining; the IPO could make the difference for them to compete."
Paytm is backed by companies like JP Morgan, ICICI Bank, and Morgan Stanley.
Strong growth
For starters, Paytm is a fintech company that helps people manage their cash. It has tools that help them pay for digital items like airtime, flights, and broadband. It also has tools that help people shop in both online platforms and in retail outlets. 
Paytm has been experiencing strong growth in the past few years. The company has managed to accumulate more than 150 million monthly active users. Its revenue has also grown over the years. However, it has struggled to become profitable as its costs have increased. In 2020, the company recorded a $230 million loss.
The news comes at a time when other payment companies are considering going public. For example, Wise will launch its direct listing event in London soon. Similarly, WorldRemit is expected to go public in the US through a SPAC merger. Remitly, a competitor to Wise has also submitted its IPO papers.
Crispus Nyaga
Crispus is a financial analyst with over 9 years in the industry. He covers the stock market, forex, equities, and commodities for some of the leading brands. He is also a passionate trader who operates his family account. Crispus lives in Nairobi with his wife and son.