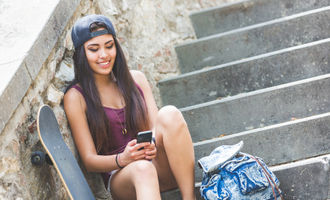 PayMaya parent company raises $167m to launch more services

Crispus Nyaga
Voyager Innovations, a Manilla-headquartered fintech company, has raised $167 million from a group of venture capital firms.
PayMaya parent company big raise
Voyager Innovations is a Philippine-based company that is best known as the parent company of PayMaya. PayMaya is a fintech company that helps people send money to their family, friends, and businesses. It also helps them pay for goods in the Philippines and abroad. In the past few years, the company has grown its user base to more than 38 million. 
In a statement on Monday, Voyager Innovations said that it had raised $167 million from companies like Tencent, KKR, and PLDT. The new funding brings the total it has raised over the years to more than $452 million. This means that it is valued at more than $1 billion.
These funds have helped the company expand its business. It recently launched Smart Padala, a remittance service that helps people send money locally and abroad. It now expects to use these funds to grow its business by launching a digital bank. In fact, it has already applied for a banking license from the country's central bank.
Voyager Innovations hopes to reach millions of people by launching a digital bank. For one, recent reports show that more than 70% of the entire population was unbanked. Like in other developing and emerging countries, mobile and flexible platforms can help increase the number of banked individuals.
Growing trend
Voyager Innovations received the funds at a time when the financial industry is being disrupted by super apps. Last week, a South Korean super app company known as Toss raised more than $400 million at a $7 billion valuation. Similarly, in China, Ant Financial has become one of the biggest companies. 
Elsewhere, in Europe, digital banks like Revolut and Monzo have acquired millions of customers. In Brazil, Nubank has become the most valuable startup in the country. In Kenya, Safaricom has also launched a super app while in the United States, digital banks like Chime, N26, and Dave have attracted millions of customers.
Crispus Nyaga
Crispus is a financial analyst with over 9 years in the industry. He covers the stock market, forex, equities, and commodities for some of the leading brands. He is also a passionate trader who operates his family account. Crispus lives in Nairobi with his wife and son.