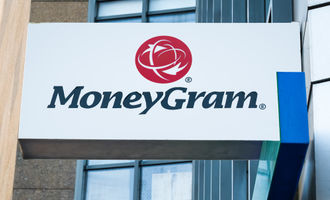 Stellar Foundation and Advent in talks to acquire MoneyGram

Crispus Nyaga
Stellar Development Foundation is said to be interested in acquiring MoneyGram, the giant money transfer company. The foundation is said to be partnering with Advent, a private equity firm to fund the acquisition.
MoneyGram and Stellar Foundation
Stellar Development Foundation is a company that facilitates cross-border payments globally. The company's key product is a cryptocurrency known as Stellar Lumens (XLM). Lumens is valued at more than $6 billion, making it the 17th biggest cryptocurrency in the world. 
If the deal goes through, it will be the biggest acquisition by a cryptocurrency company. Since MoneyGram has a market cap of more than $1.09 billion, the offer will likely have a premium. As such, the acquisition will likely value the firm at more than $1.2 billion.
According to Bloomberg, Stellar Foundation is working with Advent International to fund the takeout. Advent has more than $75 billion in assets under management. It owns some of the leading companies like Shift Technology, Zenoti, Sovos Brands, and Crompton.
The case for MoneyGram
MoneyGram has attracted several acquisition bids before. The biggest one happened in 2018 when Ant Financial launched a $1 billion bid for the firm. The Department of Justice prevented the offer since Ant is a Chinese company. In 2020, we reported that Western Union was interested in the firm.
These companies, including Stellar Foundation, are interested in the firm because of its global nature. It operates in almost all countries globally. It also has relations with thousands of banks and millions of customers. MoneyGram is also a stable company that generates more than $1 billion in revenue every year.
Still, the potential acquirer will face significant challenges. For one, the company's revenue has been slowing down for years. It is also facing intense competition from startups like Wise and WorldRemit.Are you in the process of sending money to another country? At , we can help you save money by showing you the transaction costs charged by hundreds of companies.
Crispus Nyaga
Crispus is a financial analyst with over 9 years in the industry. He covers the stock market, forex, equities, and commodities for some of the leading brands. He is also a passionate trader who operates his family account. Crispus lives in Nairobi with his wife and son.