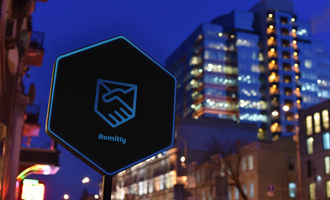 Remitly partners with LAFC as it prepares its initial public offering

Crispus Nyaga
Remitly, the fast-growing remittances technology company, has signed an exclusive deal to become the money transfer partner for Los Angeles Football Club (LAFC). The announcement came as the company prepares to go public through an initial public offering (IPO).
Remitly deal with LAFC
Remitly is a fast-growing money transfer company that helps immigrants send money to their loved ones globally. The firm was started in 2011 and is headquartered in Seattle. 
In the past decade, Remitly has become a major player in the payments industry. It has acquired millions of customers who enjoy its speed and relatively lower cost. 
Remitly's exponential growth has been helped by its substantial cash war chest. The firm has raised more than $505 million from a team of companies like Visa and Generation Investment Management. Its most recent fundraising happened in May this year when it raised $85 million at a $1.5 billion valuation.
In a statement on Thursday, the company announced that it will be the official sponsor of the Los Angeles Football Club. The company's representatives will be present at most of the club's matches. Its logo will also appear on the club's jerseys. In a statement, the company's CEO, Larry Freedman said:
"Soccer unites fans from all around the world, rooting together with a shared passion. It creates lasting bonds among families, friends, and loved ones who are near and far. We have a similar mission at Remitly: to build bridges between loved ones globally through our digital financial services."
Sponsorship ahead of IPO
LAFC is a relatively new team in the US soccer league. It is also one of the most successful in its short stint. Further, ranked at position 1 in the sports Western Conference in 2019. It dropped to position 7 in 2020 and is currently ranked at position 8. 
Remitly hopes that the new sponsorship will help it attract more customers in the Los Angeles area. Besides, the region is home to a substantial number of foreigners. Recent statistics showed that about 40% of the total population were foreign-born. 
This decision comes at a time when Remitly is preparing to go public. The company has already filed its papers with the Securities and Exchange Commission (SEC).
Crispus Nyaga
Crispus is a financial analyst with over 9 years in the industry. He covers the stock market, forex, equities, and commodities for some of the leading brands. He is also a passionate trader who operates his family account. Crispus lives in Nairobi with his wife and son.