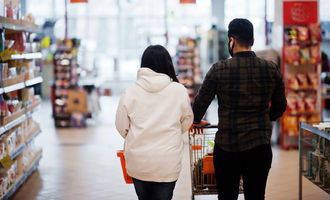 ZestPay scoops $50 million from Zip as BNPL industry flies

Crispus Nyaga
ZestMoney, a fast-growing Indian buy now, pay later company has raised $50 million as the industry grows. 
Zip funds ZestMoney
The buy now, pay later (BNPL) is one of the fastest-growing industries in the world today. As a result, the number of deals in the industry has been in a strong trend. For example, recently, Square announced that it would pay $29 billion for Australia's AfterPay. 
Shortly afterwards, PayPal spent more than $3 billion to acquire Paidy, a leading BNPL platform in Japan. Thereafter, Apple announced that it was working on its own BNPL product while Amazon started using Affirm. 
In another big deal, India's ZestPay raised $50 million from Australia's Zip. This funding means that it has raised $110 million from companies like Goldman Sachs, Xiaomi, PayU, and Quona Capital. It competes with other companies like Capital Float and LazyPay. 
BNPL growing fast
Analysts believe that BNPL will likely do well in India. Besides, the country has one of the biggest populations in the world. And most people don't use credit cards like in western countries. 
ZestMoney has more than 11 million customers and has 25 banking partners. It has merchant relationships with some of the biggest companies in the world like Google, Apple, Flipkart, and Amazon. It also has a presence in more than 75,000 retail outlets. In a statement, the company's co-founder said:
"This is a deep validation of our position as market leader in the Buy Now Pay Later category in India. The shift towards Pay Later solutions is a global phenomenon and represents young digital consumers looking for transparency, honesty and no hidden charges in financial products."
Are you in the process of sending money to another country? At , we can help you save money by showing you the transaction costs charged by hundreds of companies.
Crispus Nyaga
Crispus is a financial analyst with over 9 years in the industry. He covers the stock market, forex, equities, and commodities for some of the leading brands. He is also a passionate trader who operates his family account. Crispus lives in Nairobi with his wife and son.