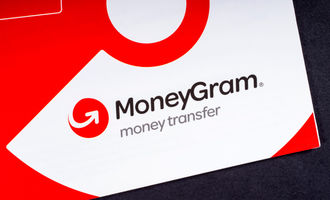 MoneyGram buys a minority stake in Coinme

Crispus Nyaga
MoneyGram, the global money transfer company, continued its interest in blockchain this week as it invested in Coinme.
Moneygram invests in Coinme
MoneyGram has always had interest in the blockchain industry. A few years ago, the company teamed up with Ripple Labs, one of the biggest blockchain company in the world. The idea was for the company to use Ripple's On-Demand Liquidity (ODL) to simplify its money transfer process. The deal was suspended when Ripple was sued by the Securities and Exchange Commission (SEC).
In 2021, MoneyGram announced a new deal with Stellar Foundation, which governs the XLM token. The deal will see uses of USD Coin be able to withdraw their coins in MoneyGram's branches.
And this week, the company said that it had acquired a minority stake in Coinme, a company that operates about 20,000 cryptocurrency kiosks around the US. The stake is worth about 4%. Before the new investing, Coinme had raised $19.1 million from venture capital firs.
Coinme is different from other popular exchanges like Coinbase and Binance. The company operates some physical locations where people can buy and sell cryptocurrency. In a statement, Neil Bergquist of Coinme said:
"We see this as an incredible opportunity to continue our strong growth and build on our leading presence in the world of crypto. With MoneyGram's global network and infrastructure, both the Company's continued partnership and strategic investment will help us accelerate our growth and international expansion."
Crispus Nyaga
Crispus is a financial analyst with over 9 years in the industry. He covers the stock market, forex, equities, and commodities for some of the leading brands. He is also a passionate trader who operates his family account. Crispus lives in Nairobi with his wife and son.