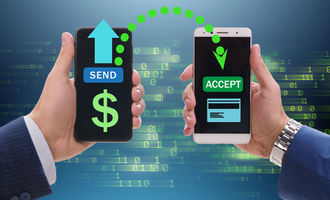 Money transfer fees holds steady as inflation surges

Crispus Nyaga
The cost of sending money globally is holding steady as inflation surges. A quick look shows that many money transfer companies have maintained or even slashed prices in the past few months.
The cost of most things is rising around the world. On Thursday, data by the Bureau of Labor Statistics showed that the American consumer price index jumped to 7.5% in January. The increase was higher than the median increase that most analysts were expecting.
According to the BLS, the price increase was mostly due to the supply chain issues and the rising prices of oil and gas. Excluding food and energy prices, inflation rose by just 5% in January.
A quick look shows that most money transfer companies have not increased their prices. For example, in 2021, PayPal raised prices but only for its merchants. It left the cost of sending money to individuals unchanged. 
Some companies even slashed their prices. For example, in November, Wise decided to cut prices for sending money by about 7 basis points.
And in 2020, WorldRemit, owned by Zepz, announced that it would slash prices for money transfers to Africa.
As a result, most money transfer companies have had to cover the rising cost of doing business. Besides, the prices of most items, including labor have jumped in most countries.
The main reason why money transfer costs have held steady is competition. In the past few years, the industry has been relatively competitive, with traditional companies like MoneyGram and Western Union competing with new firms like Wise and PaySend. At the same time, customers are using money transfer comparison companies to find the best prices. 
Crispus Nyaga
Crispus is a financial analyst with over 9 years in the industry. He covers the stock market, forex, equities, and commodities for some of the leading brands. He is also a passionate trader who operates his family account. Crispus lives in Nairobi with his wife and son.