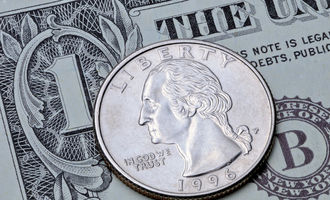 USD Coin parent company to go public in a $9 billion deal

Crispus Nyaga
Circle, the company that developed USD Coin, has amended its agreement with Corncord Acquisition in a deal that values it at over $9 billion. 
USD Coin parent worth $9 billion
Stablecoins are popular types of cryptocurrencies that are backed by real assets like fiat currency and precious metals. These coins are beloved because of their stability unlike normal cryptocurrencies whose value fluctuates on a daily basis.
Circle is the parent company of USD Coin, the world's second-biggest stablecoin. In July last year, the company reached an agreement to merge with Concord Acquisition in a deal that valued it at $4.5 billion.
In a statement on Thursday, Circle said that it had amended its filings and boosted its valuation to $9 billion. This means that Concord's equity will be diluted unless it increases its offer size. 
USD Coin is the second-biggest stablecoin in the world after Tether. According to CoinGecko, it has a market value of over $52 billion, making it the 5th biggest cryptocurrency in the world. Tether, the biggest stablecoin is valued at over $78 billon.
Not a safe ride
The number of cryptocurrency companies going public has been rising. However, their reception in the market has been a bit muted. For example, Coinbase went public with great fanfare in 2021. At its peak, its market value soared to more than $70 billion. Today, its marke value has crashed to about $41 billion.
The same is true with Bakkt, a company that was started by the parent of New York Stock Exchange (NYSE). The shares have dropped by more than 90% from their peak in 2021.
Other companies with an exposure to cryptocurrencies like PayPal and Block have also seen their share prices crash.
This brings into the limelight more standard investments, such as oil or gold, which are holding strong in the emergence of new markets.
Crispus Nyaga
Crispus is a financial analyst with over 9 years in the industry. He covers the stock market, forex, equities, and commodities for some of the leading brands. He is also a passionate trader who operates his family account. Crispus lives in Nairobi with his wife and son.