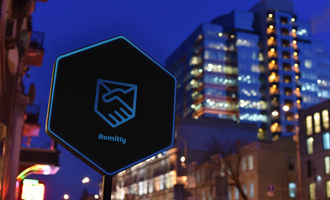 Remitly sheds billions in value as growth concerns remain

Crispus Nyaga
Remitly, once a red-hot unicorn, has had a difficult period as a publicly-traded company. Its stock is hovering near its all-time low of $8, bringing its market cap to about $1.5 billion. At its peak, it was valued at over $7 billion. Its shares have crashed by over 82% from its all-time high.
Remitly growth slowing
Remitly is a money transfer company that is mostly popular among immigrants in the US. Like most companies in its industry, it experienced significant growth during the pandemic. In its most recent results, the company's CEO said:
"Our customers are often misunderstood and overlooked by the financial services industry, creating a large opportunity for those that takes the effort to truly understand them and solve their unique problems."
This happened as many Americans received thousands of dollars in stimulus checks. For example, in 2021, the Federal government provided checks worth at least $2,000 to most individuals.
With the pandemic ending, many companies in the sector are going through a rough patch as growth slows. For example, PayPal's valuation has crashed from an all-time high of over $300 billion to less than $130 billion.
Remitly has not been left behind. The company's market value has crashed from an all-time high of over $7 billion to about $1.5 billion as investors worry about its growth. This slowdown will likely continue since the company has also exited the Russian market.
Remitly revenue growth
Remitly published its quarterly results recently and the top-line numbers were relatively strong. Its revenue grew by 69% to $135 million while the number of active customers rose by over 50 per cent to 2.8 million. In the quarter, the firm handled over $6 billion. 
Its marketing spend rose to over $37 million, with most of it going to Alphabet. Remitly expects its revenue for the year will rise to between $605 million and $615 million this year.
Crispus Nyaga
Crispus is a financial analyst with over 9 years in the industry. He covers the stock market, forex, equities, and commodities for some of the leading brands. He is also a passionate trader who operates his family account. Crispus lives in Nairobi with his wife and son.