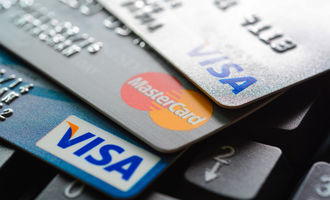 Visa eyes African expansion with new hub in Nairobi

Crispus Nyaga
Visa, the global payment giant, launched its first innovation hub in Africa this week. The new hub, based in Nairobi, will bring in developers and other clients to innovate new products. 
Visa launches Africa hub
Visa is a fintech company that works with financial services firms like banks and remittances firms. The company provides debit and credit cards and then takes a cut whenever transactions are made. It is an asset-light business model, which helps the company maintain higher net margins.
The company is in a highly competitive industry. As such, the need for innovation hubs has become significantly important in the past few years. Therefore, the company has opened hubs in places like Dubai, London, Miami, San Francisco, and Singapore. The new hub in Kenya will be its first in Africa. In a statement, the company's head of Sub-Saharan Africa said:
"As we continue to grow digital payments adoption in the region, our aspiration is to deepen our collaboration with clients and partners in developing solutions that are designed around the unique needs of Africa."
Visa hopes that this hub will help it attract more fintech companies in Africa. In the past, it has used its international hubs to build African tech products. For example, it worked with Paga to develop merchant acceptance solutions for the Nigerian market. 
Visa has a long history in the African market. It has partnerships with most banks in the region. Most importantly, it has partnered with other firms in the region. For example, it recently partnered with Safaricom to ensure that its 150,000 merchants can accept cards. 
Crispus Nyaga
Crispus is a financial analyst with over 9 years in the industry. He covers the stock market, forex, equities, and commodities for some of the leading brands. He is also a passionate trader who operates his family account. Crispus lives in Nairobi with his wife and son.