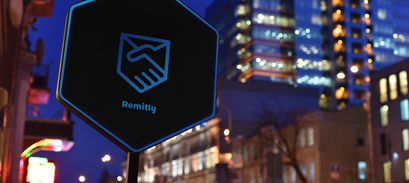 These fintech companies have lost billions in value in public markets

Crispus Nyaga
Fintech companies that went public in 2021 are struggling to find traction among investors. A quick look at some of the biggest names that debuted in India, London, and New York have come under intense selling. 
Paytm shares near an all-time low
Paytm is a giant fintech company that operates in India. The company's parent company, One97, is backed by well-known investors like Warren Buffett.
While Paytm was once a darling among private investors, its performance as a publicly-traded company has been disappointing. Its stock has crashed by more than 68% from its all-time high.
Investors have balked at its high valuation, slow growth, and the fact that it is still making heavy losses. In a statement this week, the company signaled that it will become profitable in the next two years. Another concern facing Paytm is that the payment industry in India is becoming crowded.
Wise shares sell-off continues
Wise, formerly known as Transferwise, was one of the biggest IPOs in London in 2021. After early success as a publicly-traded company, the shares have plummeted to an all-time low. They are already down by 60% from their all-time high. This makes it one of the worst performers in London.
Like with Paytm, there are concerns that Wise will see its business slowdown in 2022 as the global economy reopens. Remittances are also expected to remain under pressure after having a strong performance in 2021. Also, the company is facing a lot of competition.
Remitly
Remitly is another fintech company that has found no love in the public market. The stock has collapsed by 83% from its all-time high. As a result, its market cap has fallen from over $7 billion to just $1.6 billion. The company has underperformed because of its slowing growth, high competition, and the ongoing fears about Fed tightening. 
Other fintech companies that have struggled as public companies are Payoneer, Affirm, Robinhood, Bakkt, and Coinbase.
Crispus Nyaga
Crispus is a financial analyst with over 9 years in the industry. He covers the stock market, forex, equities, and commodities for some of the leading brands. He is also a passionate trader who operates his family account. Crispus lives in Nairobi with his wife and son.