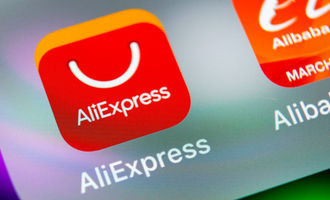 Alibaba Group controls 25% of the global e-commerce sales

Elizabeth Kerr
E-commerce remains an essential component of the global retail market. The sector has seen massive transformations thanks to the internet's disruptive influence and the growing digitalization of our lives. Consequently, any consumer can make online transactions regardless of their geographical location. 
The number of worldwide digital shoppers is growing as access and adoption of the internet expands by the year. Global e-commerce sales stood at $4.9T in 2021, with analysts projecting they will attain the $7.4T level by 2025. There are many online platforms jostling for a share of this lucrative market, one of which is Alibaba. MoneyTransfers.com's analysis of this market concludes that the Chinese retail powerhouse accounts for 25% of global e-commerce sales.
How Alibaba is setting the pace in global e-commerce sales
Alibaba's feat stems from the successes of two of its online platforms, Taobao.com and Tmall.com. The firm banks on robust sales in its expansive home market as a launchpad for further achievements worldwide. 
According to MoneyTransfers' CEO Jonathan Merry,
"China, Alibaba's home market, serves nearly a billion e-commerce buyers. The company also has a significant footprint across Asia, where e-commerce revenues exceed $1.1T annually. These two factors give it a competitive advantage that's the envy of other retailers."
E-commerce is a big business in China; in 2020, it contributed up to 38% of the nation's GDP. Again, the country's 2021 e-commerce earnings made more than half of the global total eclipsing the combined sums of the US and EU. Its 780 million-plus e-shopping population is the world's largest.
Despite its 52% share of the US e-retail market, Amazon can only muster the second spot. Its 13% global market share is slightly over half of what Alibaba holds. The firm recorded a high of over 5.2B unique visitors in 2020 and an income of $386B. JD.com is third with a market share of 9%.
Mobile telephony is a central driver of e-commerce traffic
Mobile phone usage has turned out to be a boon for the sector. Market stats show that smartphones supported nearly 70% of all e-retail platform visits worldwide. That said, PC and tablet visits had higher conversion rates.
Mobile telephony is progressing at a neck-breaking pace, notably where alternative digital infrastructure lacks. It continues to shape the shopping experiences of many in those regions. The M-Commerce concept has caught on across Asia, where nations are reaping big from their transactions. For example, South Korea owes mobile phone traffic for nearly 65% of its gross online exchanges.
How has COVID-19 impacted the sector?
In a twisted way, the COVID-19 pandemic has become a boon for e-commerce. Containment measures that include restricting movements and lockdowns have increased the popularity of digital channels. Many find these safer and more convenient alternatives to crowded stores. 
By June 2020, the global e-shopping traffic was 22B in monthly visits. Groceries and other everyday items made up for most of that demand. How the world manages the further spread of the pandemic will impact the global e-retail industry.
Elizabeth Kerr
Elizabeth is a financial content specialist from Manchester. Her specialities include cryptocurrency, data analysis and financial regulation.