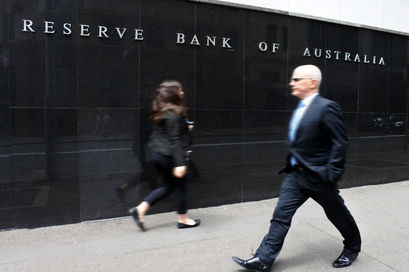 AUD/USD: Cautious Trade Ahead of RBA
The AUD/USD pair is largely unchanged early on Tuesday as the market awaits today's interest rate decision from the Reserve Bank of Australia (RBA).
So far, trading activity has been cautious, with the pair changing hands in a tight range around Monday's 0.7047 six-week high.
The RBA is expected to raise the official cash rate by 50-basis points, marking 175 bp increase since May. A survey by Bloomberg News showed almost all respondents expect the RBA to lift the case rate from 1.35%-1.85% in today's meeting.
Like many of it peers, the RBA is attempting to fight decades high inflation without crashing the economy.
last week's Consumer Price Index data eased fears that inflation is spiraling. The CPI numbers were lower than some had feared. As a result, the market is pricing lower interest into 2023. However, the shadow RBA warn that inflation is here to stay,  "indicators suggest inflation will remain high for some time: a tight labour market, a high capacity utilisation rate, supply chain constraints, high energy and food prices, the ongoing Covid-19 pandemic as well as natural disasters,".
Aussie Dollar to US Dollar Outlook
From a technical perspective, the Aussie Dollar is in good shape against the greenback. The daily chart shows AUD/USD has broken out to the upside. Subsequently, the pair is trading comfortably above the 50-Day Moving Average at 0.6966 (green line).
The 50 DMA should provide enough support for the Aussie to push higher towards the 100 DMA at 0.7118 (blue).
That being said, the Relative Strength Index (RSI) is starting to roll over, suggesting the rally is slowing.
For now, the outlook is positive. However, the view relies on the RBA delivering in today's meeting. Should the bank's tone shift from ultra-hawkish to less so, we may expect to see profit taking. For that reason, a close below the 50 DMA negates the bullish outlook.
AUD/USD Price Chart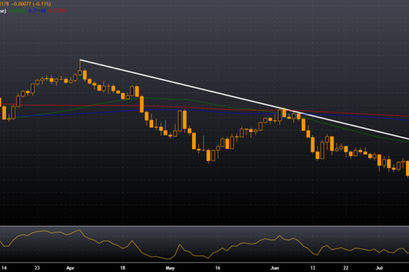 Elliot Laybourne
Elliott is a former investment banker with a 20 year career in the city of London. During this time he held senior roles at ABN Amro, Societe Generale, Marex Financial and Natixis bank, specialising in commodity derivatives and options market-making. During this time, Elliott's client list included Goldman Sachs, JP Morgan, Credit Suisse, Schroders Asset Management, and the Pennsylvania State Public School Employees Retirement System, amongst others. Today, he splits his time between Thailand and Dubai, from where he provides trading consultancy and business development services for family office and brokerage clientele.