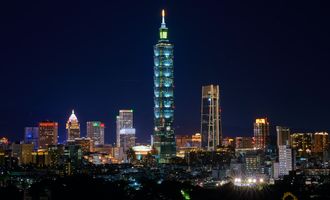 USD/TWD: Taiwan Dollar at Two-Year Low on War Fears
The USD/TWD pair jumped to its highest level in two years on mounting concerns that Nancy Pelosi's planned visit will spark conflict in the region.
China is strongly opposed to the US Speaker's plans to visit Taipei. China, which lays claim to Taiwan, has warned of "serious consequences" if Pelosi's plane touches down in the contested nation.
The rising geopolitical tensions only make Taiwan's economic outlook more uncertain. The country is already bearing the weight of a global recession, which has seen demand for it's biggest export fall dramatically. Taiwan's exports have suffered because of weak global demand for semiconductors.
If news out of South Korea is anything to go by, Taiwan's economy may be in for more shocks. South Korean semiconductor stockpiles grew at the fastest pace in over six years, suggesting demand is falling off a cliff.
Yesterday, the Chairman of Taiwan Semiconductor Manufacturing co (TSMC) Mark Liu talked down invasion fears. Citing China's reliance on Taiwan's microchips Liu said an invasion would render the company's factories "non-operable" leaving China lacking supply for their "most-advanced components".
US Dollar to Taiwan Dollar Outlook
The daily chart shows USD/TWD is breaking new ground on the upside. Furthermore, the pair is above the major moving averages (50,100,200) and showing strong bullish momentum.
If Pelosi's visit goes ahead as planned, the Taiwan Dollar is likely to stay under pressure. In this event, we should expect capital to flee Taiwan, ahead of possible Chinese retaliations. With that in mind, its hard to build a bullish case for the Taiwan Dollar.
However, there is always a chance the speaker decides not to make the contentious stop in her Asian tour. Only then would we see some strength return to the under-fire Taiwan Dollar.
USD/TWD Price Chart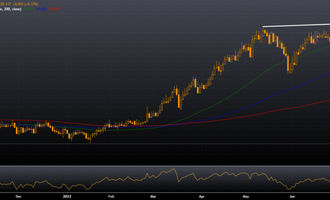 Elliot Laybourne
Elliott is a former investment banker with a 20 year career in the city of London. During this time he held senior roles at ABN Amro, Societe Generale, Marex Financial and Natixis bank, specialising in commodity derivatives and options market-making. During this time, Elliott's client list included Goldman Sachs, JP Morgan, Credit Suisse, Schroders Asset Management, and the Pennsylvania State Public School Employees Retirement System, amongst others. Today, he splits his time between Thailand and Dubai, from where he provides trading consultancy and business development services for family office and brokerage clientele.