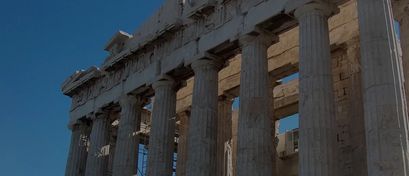 The 11th NextGen Payment and RegTech Forum Gathers International Payment and RegTech Experts in Athens!

MoneyTransfers News Desk
The 11th NextGen Payment & RegTech Forum is set to take place on 21-22 September 2022 in Athens, Greece! 
The 11th NextGen Payments and RegTech Forum is an inspirational gathering connecting leading decision-makers from across the entire Payments and RegTech community, delivering optimum benefit through premium content and bespoke networking opportunities.
High-achieving specialists will inspire the participants by their knowledge and innovative concepts on how to evolve business activities in the world of technology advances, regulations, empowered customers and continuous development in a disruptive economy.
QUBE Events is pleased to host the 11th Edition of this globally recognised Forum in Athens, Greece for the first time! Lilly Pavlou, Director of QUBE Events stated,
"QUBE is very excited to debut in Greece! We are looking forward to sharing views, networking and hearing more about the future of Payments & Regulation! Athens sets the perfect backdrop for this great event! We look forward to seeing you there!"

Lilly Pavlou, Director of QUBE Events
The Forum will be attended by senior executives from across EMEA making it the ultimate meeting point for future oriented financial service enthusiasts in the Payments and the Regulatory space. This Forum serves as the perfect platform to learn, network, and explore new business opportunities!
AGENDA HIGHLIGHTS
Metaverse – Transformation Defined
The Future of Cross-Border Payments​
The Trends Impacting Compliance Technology​
Data Monetization in Financial Services​
What's Next for NFTs?
Payments and the Customer Experience (CX)
PARTICIPANT TESTIMONIALS FROM  THE LATEST EDITION
"It is top notch, always gathering the right people with the right teams!" – EPIF
"We are guaranteed a return on the investment from the event before we even arrive which is just something with any other event." – TruNarrative
"A fantastic event, very interesting, very timely, all the topics are current and hot. Very on the ball." – Bank of Cyprus
"This event has become a must come, must attend!" – EBA Clearing
"Engaged, growth opportunities and digitally focused" – Compliance Institute
KEY BENEFITS FOR PARTICIPATING
Interactive Hybrid Module
Build Thought Leadership
Generate Leads & New Prospects
Targeted Audience
Global Reach
ABOUT QUBE EVENTS
QUBE Events are created to provide an authentic platform where business leaders can build and cultivate long lasting relationships in a healthy and productive space. We believe in building credible relationships with our participants and sustaining mutual growth through our combined successes.
For information on how to get involved and the full agenda, visit: www.qubevents.com/npf-athens or contact the Forum's organisers directly at info@qubevents.com
MoneyTransfers News Desk
Money transfers, foreign exchange, remittance and currency research and insights from our newsdesk team.