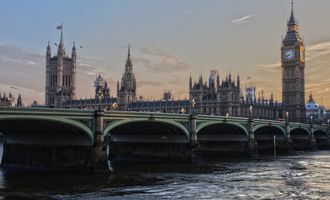 GBP/SGD: Pound Close to Major Breakdown
GBP/SGD continues to trade close to a five-year low as the Singapore dollar continues to punish the struggling British pound.
At the time of writing, the British pound to Singapore dollar exchange rate is 1.6600, slightly above the lowest point since 2017 of 1.6527, set in July.
Since the start of the year, the Singapore dollar has gained almost 10 percent against struggling sterling. And by the looks of things, it may well have much further to go before stopping.
it's not just the pound that is losing ground to the Asian currency. The Singapore dollar has recently reached record highs against the Indonesian rupiah, Malaysian ringgit, and the Thai baht. It's strength follows an economic boom as the country re-opens for business after the covid pandemic.
Robust household spending in the first half of the year helped Singapore post strong economic data. The downside is that inflation has risen steadily for months and is now close to 7 percent. This has led to warnings from the government that Gross Domestic Product (GDP) growth will slow towards the end of the year.
Nonetheless, the Singapore dollar looks likely to register more gains against the pound. This will no doubt please the nearly 50,000 British expats that regularly send money to the UK from Singapore. Although, the prospect is not so appealing for those needing to send money to Singapore.
British Pound to Singapore Dollar Outlook
The weekly price chart shows GBP/SGD is testing strong horizontal support around 1.6600. Notably, the 1.6600 level has been a long-term trend reversal point several times over the last three years, increasing its importance.
The Weekly Moving Averages (WMA's) are another cause for concern. The 50-WMA at 1.7768 (green line) has crossed below the 100-WMA (blue) and the 200-WMA (red), indicating increasing bearish momentum. This suggests, GBP/SGD may soon fall below the long-term support. In this event, the June 2016 low of 1.5998 acts as the next big support level.
However, we must also consider just how far the pound has fallen this year. With this in mind, a close above the July high of 1.6915 could start a short-covering rally. For that reason, a close above 1.6915 negates the bearish outlook.
GBP/SGD Price Chart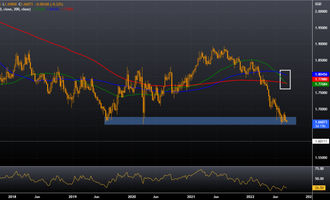 Elliot Laybourne
Elliott is a former investment banker with a 20 year career in the city of London. During this time he held senior roles at ABN Amro, Societe Generale, Marex Financial and Natixis bank, specialising in commodity derivatives and options market-making. During this time, Elliott's client list included Goldman Sachs, JP Morgan, Credit Suisse, Schroders Asset Management, and the Pennsylvania State Public School Employees Retirement System, amongst others. Today, he splits his time between Thailand and Dubai, from where he provides trading consultancy and business development services for family office and brokerage clientele.