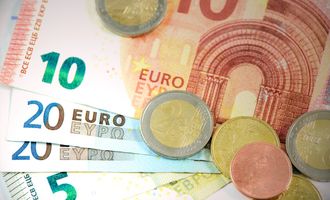 EUR/JPY Inches Higher After Japan Trade Data
The EUR/JPY trading pair is slightly higher in early trade on Wednesday, following the release of Japan's trade balance data for July.
Japan's trade balance revealed a deficit for the twelfth month in a row, totaling -$1.4368 billion. The figure was lower than analyst's median prediction of -$1.405 billion, and wider than the -$1.398 recorded in June.
The Trade Balance is the difference in value between imported and exported goods and services. In this case, the deficit indicates that fewer goods and services were exported than were imported.
Despite the cheaper yen encouraging people and organizations to send money to Japan for its goods and services, the last time the trade balance was positive was in July 2021. The trade deficit indicates that Japan's economy will continue to struggle in the near-term.
The country relies heavily on imports to meet its energy and food needs. Both of which continue to be prohibitively expensive owing to the current Russia/Ukraine war. With this in mind, the Bank of Japan (BOJ) is under growing pressure to raise interest rates in order to boost the yen. Which it has yet to accomplish.
Euro to Japanese Yen Outlook
The daily chart shows EUR/JPY is grinding its way lower from June's eight-year high of 144.28. The Yen's strength has seen it gain close to 5.5 percent against the Euro over the last two months. As a result, the pair is below the 50 and 100-Day Moving Averages. However, the 200-DMA is proving much more stubborn.
The 200-DMA, currently sitting at 134.03 (red line), has so far stifled the Yen's advances. Notably, earlier this month EUR/JPY probed below the indicator, before bouncing 3.70 percent the following week. With that in mind, the 200-DMA is an extremely important price point.

Should the pair close below the indicator, we should expect to see the yen strengthen further against the Euro. In this event, the 128.00 – 130.00 range is a viable target.
On the flip side, the 100-DMA at 138.15 (blue) holds the key top unlock higher prices. A close above 138.15, clears the path towards the 50-DMA at 139.40 (blue), which if hurdled, brings June's high back into view.
EUR/JPY Price Chart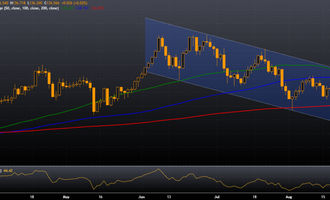 Elliot Laybourne
Elliott is a former investment banker with a 20 year career in the city of London. During this time he held senior roles at ABN Amro, Societe Generale, Marex Financial and Natixis bank, specialising in commodity derivatives and options market-making. During this time, Elliott's client list included Goldman Sachs, JP Morgan, Credit Suisse, Schroders Asset Management, and the Pennsylvania State Public School Employees Retirement System, amongst others. Today, he splits his time between Thailand and Dubai, from where he provides trading consultancy and business development services for family office and brokerage clientele.