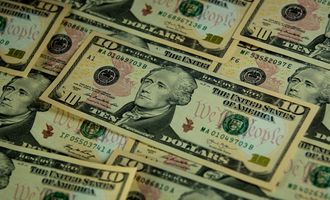 NZD/USD: Dollar Pumps, Kiwi Slumps
NZD/USD slipped to its lowest weekly close in over two years after fed chair Powell's statement spooked global markets on Friday.
The New Zealand dollar is down almost 5.00 percent against the buck in the last two weeks and over 15.00 this year. As such, the NZ dollar is trading at levels last seen in May 2020. And if Jerome Powell's speech at Jackson Hole is anything to go by, it may get much worse for the kiwi in the coming weeks.
Citing the high inflation of the late 1970s, J-Pow had his Paul Volcker moment. As head of the FOMC during that period, Volcker raised rates to over 20 percent to combat inflation. And although we don't expect the same from Powell, it underscores his commitment to tightening.
US indices tanked on the hawkish statement. The Dow Jones and S&P 500 lost over 3.00 percent, and the Nasdaq close to 4.00 percent. Culminating in over $1 trillion being wiped from US equities in a single day. Subsequently, Bond yields exploded, lifting the US dollar index to 109.45. In turn, NZD/USD ended the day 1.50 percent lower.
The sharp sell-off has left the NZ dollar looking very vulnerable indeed. The chart suggests the Kiwi is on a path toward pandemic lows.
Kiwi to Dollar Forecast
The weekly chart shows some support at the 0.6100 level. Below that, nothing stands in the way to 0.5480 (March 2020 low).
Notably, the 50-Week Moving Average (WMA) at 0.6641 (green) has crossed beneath the 200-DMA at 0.6685 (red). Technical traders consider this a long-term death cross, suggesting the bearish momentum is increasing.
Looking forward to Wednesday, the ANZ Business Confidence, and Private sector Credit data from New Zealand will shed light on the country's economy. Unless those gauges come in above forecast, we should expect the Kiwi to weaken further.
With this in mind, the immediate outlook for NZD/USD is bearish, with a longer-term target of 0.5500. However, the long US dollar trade is crowded, leaving it vulnerable to profit taking. Therefore, we can't rule out a Kiwi reversal at some stage. For now however, the dollar is king.
NZS/USD Price Chart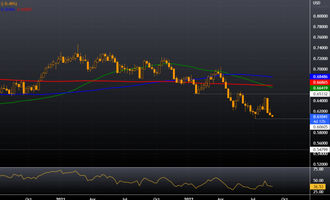 Elliot Laybourne
Elliott is a former investment banker with a 20 year career in the city of London. During this time he held senior roles at ABN Amro, Societe Generale, Marex Financial and Natixis bank, specialising in commodity derivatives and options market-making. During this time, Elliott's client list included Goldman Sachs, JP Morgan, Credit Suisse, Schroders Asset Management, and the Pennsylvania State Public School Employees Retirement System, amongst others. Today, he splits his time between Thailand and Dubai, from where he provides trading consultancy and business development services for family office and brokerage clientele.