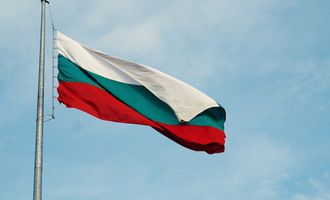 GBP/BGN Breaks Down Below Key Support
GBP/BGN has crashed below a crucial technical support level, which should encourage the Bulgarian Lev to trade stronger against the British pound.
The Lev has gained 1.3 percent in the last two days, pushing the pound lower from 2.3170 to 2.2880. Sterling's weakness has lifted the Lev into positive territory for 2022. At the current price, the Lev is up close to 1.75 percent against the pound year-to-date.
The breakdown in GBP/BGN is due to pound weakness rather than a stronger Lev. Sterling has fallen against many of its trading pairs in the last week, as economists mark down the UK's growth prospects.
According to analysts, rising energy costs and fuel insecurities will drive the UK economy into a recession in the first quarter of 2023. Inflation is expected to exceed 18.00 percent in the same period, causing more economic stress. As a result, calls for the Bank of England to hike rates even higher are growing louder by the day. Currently, the benchmark borrowing cost in Britain is 1.75 percent and forecast to be above 4.00 percent in the next year.
If the forecast plays out, it's difficult to predict how the economy will hold up. Because of this uncertainty, deciding if now is a good time to send money to Bulgaria from the UK is tricky. But sometimes, technical analysis helps.
British Pound to Bulgarian Lev Forecast
The daily chart shows GBP/BGN has fallen below the 50 and 100-Day Moving Averages (DMAs).
The 50 at 2.3016 (green) and the 100 at 2.3002 (blue) now provide significant upside resistance.
If the rate stays below the two gauges, it should continue lower. In this event, an extension towards the June lows of around 2.2500 is possible. The bearish outlook relies on GBP/BGN remaining below the indicators. For this reason, a close above the 50 DMA flips the immediate view to neutral.
GBP/BGN Price Chart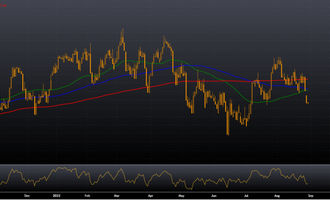 Elliot Laybourne
Elliott is a former investment banker with a 20 year career in the city of London. During this time he held senior roles at ABN Amro, Societe Generale, Marex Financial and Natixis bank, specialising in commodity derivatives and options market-making. During this time, Elliott's client list included Goldman Sachs, JP Morgan, Credit Suisse, Schroders Asset Management, and the Pennsylvania State Public School Employees Retirement System, amongst others. Today, he splits his time between Thailand and Dubai, from where he provides trading consultancy and business development services for family office and brokerage clientele.