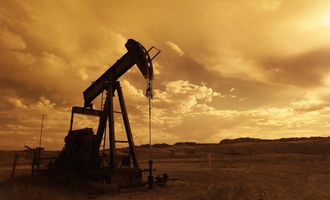 USD/INR Tracks Crude Oil Lower On Iran Deal Talk
USD/INR is on a course lower as the Rupee strengthens on growing chances of an Iranian nuclear deal send crude oil plummeting.
The rupee has gained almost 1.00 percent against the dollar over the last two days as traders unwind long USD positions. The move lower follows yesterday's sharp decline in the oil price, which saw West Texas Intermediate (WTI) crude drop 5.5 percent.
According to news outlets, the Iran nuclear deal could return soon. Should the US and Iran find common ground, between 1.5 – 2 million extra barrels of oil will hit the market each day.
Before US President Trump reinstated sanctions in 2018, Iran was the third-largest oil producer in OPEC, behind Saudi Arabia and Iraq. the return of Iranian oil could help alleviate the high inflation across the globe.
Oil's fall is welcome news for India, the third-largest importer of crude oil. Rising oil prices have caused the nation's trade deficit to widen, forcing the Reserve Bank of India (RBA) to prop up the rupee.
With this in mind, the Indian currency could finally strengthen against the US dollar. Furthermore, looking at the chart, USD/INR is on the verge of breaking down below an important technical indicator. Considering this, now could be good time to send money to India before the rate drops even more.
Euro to Indian Rupee Outlook
The daily chart shows USD/INR is approaching the 50-Day Moving Average (DMA) at 79.41 (green line). The 50-DMA has been a solid support level over the last few months. Therefore, a close below it could finally turn the tide for the rupee. In this event, a slide towards the 100-DMA at 78.34 (blue) is possible. However, until the 50-DMA is breached, USD/INR is technically still in bull mode. For that reason, we await the daily close for confirmation.
If the dollar holds steady above 79.41, it may continue higher towards the July peak at 80.20. For now however, the outlook appears to favor the rupee. Although we should note, that the US unemployment data on Friday could swing the balance of power back to the dollar.
USD/INR Price Chart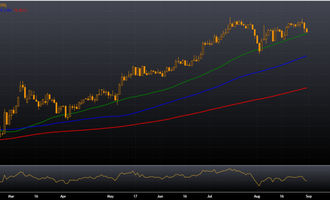 Elliot Laybourne
Elliott is a former investment banker with a 20 year career in the city of London. During this time he held senior roles at ABN Amro, Societe Generale, Marex Financial and Natixis bank, specialising in commodity derivatives and options market-making. During this time, Elliott's client list included Goldman Sachs, JP Morgan, Credit Suisse, Schroders Asset Management, and the Pennsylvania State Public School Employees Retirement System, amongst others. Today, he splits his time between Thailand and Dubai, from where he provides trading consultancy and business development services for family office and brokerage clientele.