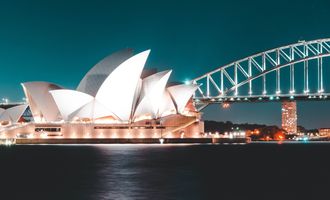 AUD/USD Breaks Down on Stronger US Dollar
AUD/USD slumped to its worst one-day performance since March 2020 after the US inflation data came in above analysts forecasts.
The dollar surged Tuesday after the Consumer Price Index (CPI) reading revealed inflation increased more than expected in August. The data showed prices increased at an annual rate of 8.3%, above analysts forecasts of 8.1%.
Risk assets underwent huge price swings following the data, with US indices tumbling to their worst day since the height of the covid outbreak in 2020. Two-year bond yields spiked, inverting the yield curve and ringing the recession alarm.
As a result, interest rate predictions jumped, with the market now predicting the Federal Reserve will borrowing costs to 4.25% next year. Subsequently, teh dollar Index (DXY) put in on teh vest one-day performance in two years, jumping 1.5% to 109.50.
The US dollar strength saw it gain almost 2.3% against the Aussie, driving AUD/USD towards a crucial technical support level. Which, if broken, could led to significant losses for the Australian currency.
US Dollar to Australian Dollar Forecast
The daily chart shows us that AUD/USD is approaching the key support of the July 14 low at 0.6680. Notably, the last time the rate tested the support, AUD/USD jumped 3.25% to yesterday's high print of 0.6916. Furthermore, the bounce briefly lifted the pair above the resistance of the 50-Day Moving Average (DMA) at 0.6890 (green line). However, yesterday's slide has pushed the rate far below the DMA, which once again caps the upside. Furthermore, the dollar's momentum could drive AUD/USD below the long-term support at 0.6680. In that event, the next notable support is not seen until the March 2020 low of 0.5506.
For now, the US dollar to Aussie dollar exchange rate is holding above the support. For that reason, the immediate outlook is undecided. The longer the rate remains above 0.6680, the better its prospects. By contrast, the outlook deteriorates sharply on a daily close below that level. With this in mind, we might expect to see volatility in the coming days as the market jostles for direction.
AUD/USD Price Chart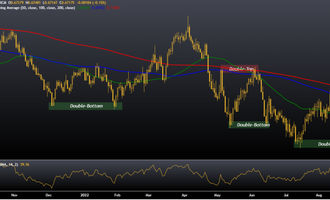 Elliot Laybourne
Elliott is a former investment banker with a 20 year career in the city of London. During this time he held senior roles at ABN Amro, Societe Generale, Marex Financial and Natixis bank, specialising in commodity derivatives and options market-making. During this time, Elliott's client list included Goldman Sachs, JP Morgan, Credit Suisse, Schroders Asset Management, and the Pennsylvania State Public School Employees Retirement System, amongst others. Today, he splits his time between Thailand and Dubai, from where he provides trading consultancy and business development services for family office and brokerage clientele.