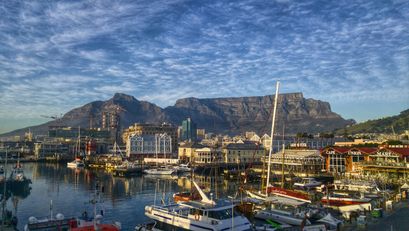 USD/ZAR Firmer Ahead of FOMC
USD/ZAR pushed to a thirteen-month high last week as the dollar strengthened against the rand ahead of this week's Federal Reserve meeting.
The US dollar index, which measures the currency against a basket of peers, pulled back slightly on the week, However, the index remains close to a twenty-year high at 109.50.
This week, traders will be focused on the highly-anticipated Federal Open Markt Committee meeting (FOMC), at which analysts expect the governors to raise rates by at least 0.75%. Moreover, we may even see a 100 basis-point hike if the committee deem it appropriate.
Following the fed, the South African Reserve Bank (SARB) is expected to deliver it's own super-sized increase on Thursday.
The majority of economists polled last week, predicted a 75 basis-point increase to 6.25% on September 22. Moreover, the market is pricing further hikes this the year, albeit smaller, lifting the terminal rate into the 6.75% – 7.00% range in 2023.
Economists forecast that South African inflation will peak at an average of 14.6% this year. Inflation is forecast to average 8.0% in 2023, slowing to 4.9% in 2024. Standard Bank say the recent fall in energy prices should reduce inflationary pressure, leading to a less-aggressive SARB going forward.
"We expect July to have been the peak in the consumer inflation cycle and there might be a slight moderation from August," said Standard Bank analyst Elna Moolman. Adding "we reiterate that the inflationary impact is less than may be inferred from looking at the rand."
Are you paying too much to for international transfers? If so, check out our free comparison tool to find out the cheapest way to send money abroad.
US Dollar to Rand Forecast
The weekly price chart shows USD/ZAR is testing the resistance offered by the August 2020 high at 17.78. A weekly close above that level, clears the path to towards the April 2020 high of 19.34.
The Relative Strength Index (RSI) of 66.65 supports a bullish view. However, the gauge is close to becoming overbought. With that in mind, an extension towards the April 2020 high may encourage profit taking. Nonetheless, the outlook for USD/ZAR remains positive as long as the rate is above the major moving averages. The first of which is the 50-Week Moving Average (WMA) at 15.80 (green line). A weekly close below the 50-WMA, brings the longer-term 200 and 100-WMAs at 15.33 and 15.25, respectively (red and blue) into play.
USD/ZAR Price Chart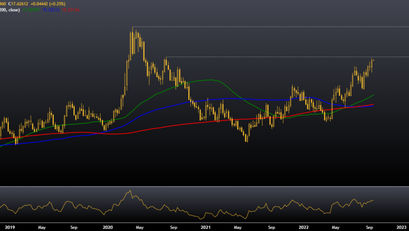 Elliot Laybourne
Elliott is a former investment banker with a 20 year career in the city of London. During this time he held senior roles at ABN Amro, Societe Generale, Marex Financial and Natixis bank, specialising in commodity derivatives and options market-making. During this time, Elliott's client list included Goldman Sachs, JP Morgan, Credit Suisse, Schroders Asset Management, and the Pennsylvania State Public School Employees Retirement System, amongst others. Today, he splits his time between Thailand and Dubai, from where he provides trading consultancy and business development services for family office and brokerage clientele.