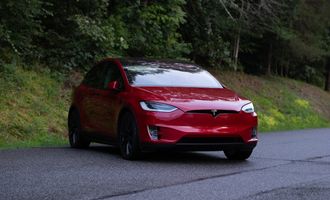 Tesla Faces Worst Year in History

Daniela Kirova
On Tuesday, the Tesla stock sell-off intensified, ending the day with an 11% loss. Elon Musk's electric car company is facing its worst month, quarter and year in history, overtaking Meta as the business with the worst-performing stock in 2022 among the most valuable tech companies.
The most recent drop comes on the news that the carmaker will continue its production halt at its Shanghai facility due to rising Covid cases within the Chinese workforce. The plant will only reopen for 17 days in January, world media reported.
Shares down 73% since record high in 2021  
Tesla shares lost 73% from their record high in November last year. This year, the stock is down 69% so far, more than twice the decline in the Nasdaq. Among other leading carmakers, Ford and GM are down 46% resp. 43%. Since Tesla's IPO in 2010, it has lost value in one other year only, an 11% drop in 2016.
Musk selling stock in chunks
Due to the hapless investment in Twitter, Musk is selling car stock in chunks. In December, he sold another 22 million shares for around $3.6 billion. He had assured his millions of followers on social media that he had no plans to sell any more TSLA shares after April 28.
Musk blamed Fed rate increases for Tesla's declining stock price, tweeting that "people will increasingly move their money out of stocks into cash, thus causing stocks to drop." This failed to appease investors.
Tesla lost 44% in December
The carmaker lost 44% in December, by far its worst month ever. The company had never lost more than 25% in a single month. Musk expanded discounts on Model Y and Model 3 electric vehicles in North America. The discounts came after Tesla provided incentives in mainland China for car sales earlier this month.
The same trend is evident on the used-car market. Used Teslas are selling for 17% less on average compared to their July prices and are lingering longer than other car makes before they are resold.
Twitter's going downhill
Meanwhile, Musk is flip-flopping on policy changes at Twitter and accepting previously banned users. Companies have suspended or paused paid advertising, prompting outbursts from the CEO. On Tuesday, Wedbush Securities' Dan Ives wrote that Musk's leadership problems posed potentially worse issues for the carmaker. He stated:
At the same time that Tesla is cutting prices and inventory is starting to build globally in face of a likely global recession, Musk is viewed as 'asleep at the wheel' from a leadership perspective.
Tesla investors want the CEO to refocus his efforts on stabilizing the automaker, which accounts for most of his wealth. Musk lost his title as the richest person in the world because of the extended sell-off. That is now Bernard Arnault, CEO and chair of luxury goods conglomerate LVMH.