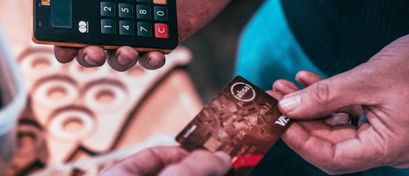 Tamara, a Saudi BNPL startup, secures $150 million facility from Goldman Sachs

Crispus Nyaga
Tamara has secured $150 million in receivables warehouse facility from Goldman Sachs.
The funds will help in financing the growing demand for BNPL products in GCC region and expanding to new verticals.
Saudi buy now, pay later (BNPL) startup, Tamara has secured a $150 million receivables warehouse facility from Goldman Sachs. Following the fundraising round, the company has raised $366 million in both equity and debt since its launch in 2020.
As highlighted in its press statement, the facility will be helpful to the firm in financing the growing demand for BNPL products within the Gulf Cooperation Council (GCC) region that it serves. Besides, it also seeks to expand into new verticals.
The firm's CEO, Abdulmajeed Alsukhan stated, "We believe that Goldman Sachs, with their track record in working with similar companies of our stage globally, is the ideal financial partner for Tamara".
Alsukhan further acknowledged that the partnership is the first of its kind in the region. He sees this as proof of the firm's performance and its capability to "win the trust of top tier global financial institutions like Goldman Sachs during a difficult global macroeconomic climate".
Tamara's growth
BNPL has significantly expanded in the GCC region as well as the broader Middle East and North Africa (MENA) market. Since it began its operations in 2020, Tamara has onboarded 6 million customers in Saudi Arabia and other GCC countries like Bahrain, the UAE, and Kuwait. Besides, it facilitates payments for over 15,000 merchants including renowned brands like IKEA and H&M.
Tamara has highlighted its goal to diversify beyond its initial BNPL offering. This includes developing products related to banking, shopping, and payments.
Crispus Nyaga
Crispus is a financial analyst with over 9 years in the industry. He covers the stock market, forex, equities, and commodities for some of the leading brands. He is also a passionate trader who operates his family account. Crispus lives in Nairobi with his wife and son.