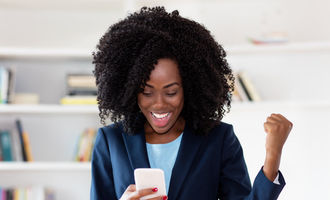 Money transfer fintech companies set to flourish in 2021

Crispus Nyaga
The money transfer industry had a relatively successful year, even as the world went through its worst recession in decades. 
Fintech companies did well in 2020
2020 was a difficult year for most industries. For example, the energy industry contended with significantly low oil prices. Similarly, the aviation industry suffered as more countries implemented lockdowns. 
The money transfer industry, however, flourished with many companies raising millions of dollars. For example, in the United States, companies like PayPal and Square, which dominate the sector, saw their share prices double.
At the same time, private companies in the industry did well as more people switched to digital money transfers. For example, Transferwise reached a $5 billion valuation, up from $3.5 billion in 2019. It did this after raising money through a secondary share sale. 
In the same year, World Remit made its biggest acquisition on record, when it bought Africa-focused Sendwave. It spent $500 million to fund this acquisition, which was about half of what it was valued in the private market. 
Meanwhile, the Spanish banking giant, Santander, launched its PagoFx product in its bid to increase its revenue streams. The product has since then expanded to other countries. 
Other companies that raised millions of dollars include TransferGo, PayMongo, Veem, and Thunes, among others.
The trend will continue in 2021
Analysts believe that this trend will continue in 2021 as the world embraces the fintech trend. Digital transfer companies like TransferWise and WorldRemit are not only cheaper than legacy platforms but they are also efficient. 
Therefore, they believe that more banks will launch their own money transfer companies. This is because they have seen the excellent performance of upstart companies like Transferwise. Also, they will seek to expand their product offerings as interest rates remain at historic lows.
Also, there will possibly be more mergers and acquisitions in the industry. Last year, it was reported that Western Union was considering acquiring Moneygram, its smaller rival. While the deal did not materialize, there is a possibility of it happening this year. For one, Western Union's stock declined by more than 18% in 2020 while Moneygram's rose by more than 150%.
Crispus Nyaga
Crispus is a financial analyst with over 9 years in the industry. He covers the stock market, forex, equities, and commodities for some of the leading brands. He is also a passionate trader who operates his family account. Crispus lives in Nairobi with his wife and son.