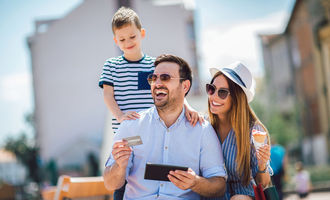 Joompay launches its peer-to-peer payment services across Europe

Crispus Nyaga
Joompay, a relatively new European fintech company, has obtained an Electronic Money Institution (EMI) license from Luxembourg.
Joompay launches in Europe
In a statement yesterday, Joompay said that it had acquired an EMI license that will enable it to offer its services in the European Union.
Started in 2019, the company has an Android and iOS applications that help people send money to their family and friends. It is relatively similar to Venmo, the popular American peer-to-peer payments company owned by PayPal. Users need to pay just the email address or a phone number of the recipient. The transactions are processed within seconds. In a statement, Yuri Alekseev, the CEO said:
"The app has been engineered to deliver a best-in-class and the first pan-European experience of peer-to-peer payment solutions. The increasing popularity of non-cash payments during the pandemic ensured us that now is an excellent opportunity for further development."
The apps also help people pay for their products and services online and in stores. Further, the company recently became a partner of Visa's card scheme, meaning that it can offer cards in Europe. In its website, it says that a free debit card is coming soon.
A crowded market
The European market is a relatively large one with a population of more than 500 million. However, the company faces substantial challenges ahead. For one, it is aiming to compete with other well-known and well-funded companies like TransferWise and WorldRemit. Other firms offering similar services are Revolut, Monese, and Bunq.
However, the launch comes at a great time for peer-to-peer payments. The coronavirus pandemic has pushed more people to embrace tech platforms for their money transfer. Also, there is high demand for fintech companies among venture capitalists.
Crispus Nyaga
Crispus is a financial analyst with over 9 years in the industry. He covers the stock market, forex, equities, and commodities for some of the leading brands. He is also a passionate trader who operates his family account. Crispus lives in Nairobi with his wife and son.