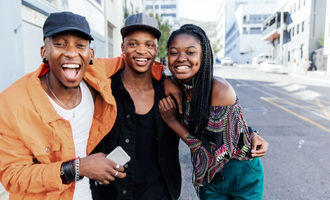 Afriex raises $1.2 million in funding for its Africa remittances service

Crispus Nyaga
Afriex, a Lagos and San Francisco-based money transfer company, has raised its seed capital to accelerate its rollout. 
Seed funding for Afriex
Africa is one of the leading recipients of remittances globally. Indeed, these funds are the leading sources of foreign currency for many countries like Kenya and Uganda. 
Sending money to Africa has become relatively easy in the past few years, thanks to fintech companies like Wise and WorldRemit. Indeed, it is possible for a recipient in Nigeria to receive funds from the US within a few hours. These companies have partnered with many African banks and telcos to achieve this.
Afriex, a relatively new startup, is using a new model to disrupt this industry. It is using blockchain technology to lower the cost and increase the speed of sending money from around the world to Africa.
It achieves this by using stablecoins – crypto backed by the US dollar to complete the transaction. In other words, the firm buys a crypto in one country and sells in another country. It makes its profit from the spread – or the difference in exchange rate. 
Strong growth
In a statement today, the firm said that it had raised $1.2 million from a group of investors like Softbank, Y Combinator, and Opportunity Fund. It hopes to use these funds to pay for its growth by expanding to other markets. 
Today, it serves customers to and from the United States, Nigeria, Ghana, and Canada. It has also processed more than $10 million from more than 50,000 customers. In a statement, the company's CEO said:
"Traditional remittance companies were so slow and expensive that I knew I could do it better with crypto. Remittance is the best and most important use case for crypto. 
The new funding came a day after another group of Nigerian entrepreneurs raised money for their African remittance firm known as Flux.
Are you in the process of sending money to another country? At MoneyTransfers, we can help you save money by showing you the transaction costs charged by hundreds of companies.
Crispus Nyaga
Crispus is a financial analyst with over 9 years in the industry. He covers the stock market, forex, equities, and commodities for some of the leading brands. He is also a passionate trader who operates his family account. Crispus lives in Nairobi with his wife and son.