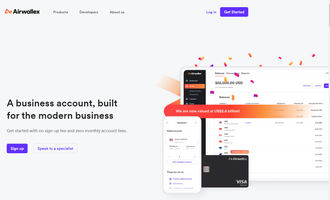 Airwallex raises $100 million at a $2.6 billion valuation

Crispus Nyaga
Airwallex, an Australian fintech startup, has reached a $2.6 billion valuation after its latest series D capital raise. 
Airwallex raises $100 million
Interest in global fintech firms is rising as evidenced by the recent large investments. This week, Airwallex said that it had raised a whopping $100 million from a group of investors like Greenoaks, Skip Capital, and ANZI Ventures. This funding values the company at $2.6 billion, making it one of the biggest Australian startups.
Started in 2015, the company has been on a strong growth trajectory. It has increased the number of employees to more than 600 and is planning to add 500 more. It has also opened offices in 12 countries, including China, Hong Kong, and Japan. It hopes to use these funds to expand its footprint in the US, which is one of the biggest markets.
Airwallex services
For starters, Airwallex offers a complete suite of products that help businesses and individuals manage and move their money. It has foreign currency accounts and a debit card that can be used internationally. Further, it also offers several APIs that help companies accept and send money around the world. It charges companies just 0.5% to 1% above the interbank costs to send money around the world
Still, Airwallex faces substantial challenges going ahead. For one, other fintech companies like Wise have created a substantial market share in the foreign accounts industry. 
Before this funding round, the firm had raised more than $400 million. It became a unicorn – meaning that its valuation crossed $1 billion – in 2019. In a statement,  Jack Zhang, the CEO, and co-founder said:
"The world will only become more digital, and with more businesses than ever now operating online, Airwallex has proudly been at the centre of this evolution. The additional investment is a vote of confidence in the global financial infrastructure we have built, as we look to empower businesses to grow without borders."
Crispus Nyaga
Crispus is a financial analyst with over 9 years in the industry. He covers the stock market, forex, equities, and commodities for some of the leading brands. He is also a passionate trader who operates his family account. Crispus lives in Nairobi with his wife and son.