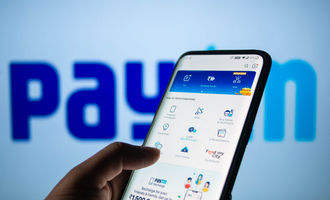 Paytm files for a $2.2 billion IPO as competition intensifies

Crispus Nyaga
Paytm, the leading Indian fintech company has filed to go public. The company aims to raise about $2.2 billion, in which will be the biggest Indian IPO this year.
Paytm IPO coming
Paytm is an Indian company that helps customers manage their payments. The core application helps them pay their bills, recharge airtime, and buy at online and offline businesses. Over the years, the company has expanded its services and added more than 333 million users. It handles more than 114 million transactions every year.
In a statement on Friday, the company said that it will raise $2.2 billion as it goes public this year. The amount is less than the $3.3 billion that was speculated earlier.
This makes it one of the biggest Indian IPOs in recent years since it will value the company at more than $20 billion. Some of the top investors who will benefit from the debut are Warren Buffett's Berkshire Hathaway and Softbank. 
Paytm's IPO comes at an important time for the company. For one, it is facing intense competition from some well-funded companies. Some of those companies that are gaining market share in India are Google, PhonePe, and Facebook. That has seen the company lose its market share in the payment industry. In a note, analysts at Bernstein said:
"However, under the hood, Paytm leads on merchant payments and has built an ecosystem of synergistic fintech verticals around its 'super-app. We believe the super-app battle in India is not a 'winner takes all' but a game of execution, business building, and creating a superior customer experience with ecosystem integration.
Fintechs doing well
The news on Paytm came a day after Revolut raised $800 million from investors. The new fundraising valued the company at more than $33 billion, making it the second-biggest UK bank after Lloyds. And last week, Wise achieved a $11 billion valuation when it went public in London.
Other fintech companies globally are doing well. In Brazil, NuBank has become one of the biggest companies after it raised $400 million. The company is also backed by Warren Buffett.
Other fintech firms that are doing well are WorldRemit and Remitly that plan to go public soon.
Crispus Nyaga
Crispus is a financial analyst with over 9 years in the industry. He covers the stock market, forex, equities, and commodities for some of the leading brands. He is also a passionate trader who operates his family account. Crispus lives in Nairobi with his wife and son.