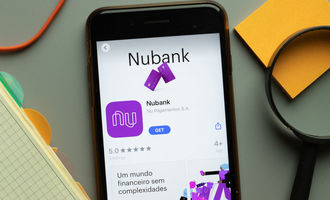 Nubank readies a $55 billion New York initial public offering

Crispus Nyaga
Nubank, the Brazilian fintech company, is preparing a New York Initial Public Offering (IPO) that will value the firm at more than $55 billion. 
Neobank set to go public
Nubank is a Brazilian company that is disrupting the banking industry. The firm, which was started less than ten years ago, has become the biggest neobank in the world. Unlike other big Brazilian banks, it has a limited physical presence in the country. Instead, it onboards and manages its customers through its mobile applications and web platforms. 
Nubank has been in a strong growth path. Over the years, it has added more than 40 million customers in Brazil. It has achieved this by raising more than $2.1 billion from a team of global investors, who include Warren Buffett. The most recent capital raising was more than $400 million and gave the firm a valuation of more than $2.3 billion. 
Now, according to Reuters, the firm is planning to go public in New York, at a whopping $55 billion valuation. This will make it one of the biggest banking groups in the world. Indeed, it will be bigger than popular banks like Barclays, NatWest, and Standard Chartered. It will also be bigger than Itau Unibanco Holdings, the biggest bank in Brazil. 
Still, like most fintech companies, Nubank has never made an annual profit. Indeed, it made a loss of more than 230 million reais. Its loan book has jumped to more than 18 billion reais. 
Fintech IPOs
Nubank joins other fintech companies that have gone or are considering going public. In the past few months, companies like Coinbase, Affirm, and Robinhood have all gone public in the US. Other fintech firms that went public this year are Payoneer and Wise, which was formerly known as Transferwise.
At the same time, Nubank will be among the first neobanks to go public. Others like Monzo, Dave, and Revolut are also considering becoming publicly traded companies. Nubank is using Morgan Stanley, Goldman Sachs, and Citigroup as underwriters of its IPO.
Crispus Nyaga
Crispus is a financial analyst with over 9 years in the industry. He covers the stock market, forex, equities, and commodities for some of the leading brands. He is also a passionate trader who operates his family account. Crispus lives in Nairobi with his wife and son.