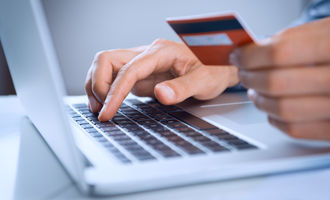 BillDesk to merge with PayU, creating a fintech giant

Crispus Nyaga
The Indian fintech industry is seeing strong growth and financial activity. Companies like Facebook, Amazon, and Walmart are all trying to capture a portion of the fast-growing industry. And now, a new fintech giant is about to emerge after Prosus acquired a majority share of BillDesk.
BillDesk and PayU merger
In a statement on Tuesday, Prosus said that it would acquire BillDesk for $4.7 billion. This made it one of the biggest fintech buyouts in recent terms. The company said that the goal will be to combine it with PayU, a leading global fintech firm that has a strong presence in India. As a result, the new company will become a leading payment processor, with a volume of more than $147 billion.
BillDesk is a leading fintech firms that offers multiple services to companies. Among the services it offers are bill acceptance, bill payments, and features that allow firms to accept payments. Some of the companies that use its products are Amazon, Unacademy, Citi, Microsoft, and Google. Before the acquisition, the firm had raised more than $241 million from investors.
Meanwhile, PayU is a leading emerging-market focused payment company that processes more than 10 million payments every day. It transacted more than $55 billion in 2020. The company helps other firms collect and disburse funds to customers, contractors, and other stakeholders. It also offers cross-border payment and credit solutions to its customers. In s statement, the CEO of Prosus said:
"We have a long and deep relationship with India, having supported and partnered with some of its most dynamic entrepreneurs and new tech businesses since 2005. We've invested close to US$6 billion in Indian tech to date, and this deal will see that increase to more than US$10 billion."
India is an important market
India has become a leading hub for fintech and other technology companies. Recently, Paytm filed to go public, in one of the biggest deals in the country. Similarly, other large companies that are set to go public are Policybazaar and Mobikwik. 
Other companies seeking a cake of the Indian market are Google, Apple, Facebook, and Walmart. These firms have recently made billions of dollars worth of investments in the country. They are attracted by the large population and the expanding middle class in the country. 
Crispus Nyaga
Crispus is a financial analyst with over 9 years in the industry. He covers the stock market, forex, equities, and commodities for some of the leading brands. He is also a passionate trader who operates his family account. Crispus lives in Nairobi with his wife and son.