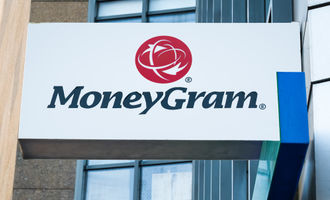 MoneyGram deal with Stellar Foundation puts merger hopes at risk

Crispus Nyaga
MoneyGram, the giant cross-border payments company, announced a deal with Stellar Foundation and Circle as it tries to simplify its business.
Stellar Foundation and MoneyGram deal
MoneyGram is a leading cross-border payment company that helps people send and receive money. In a statement on Thursday, the company announced that it was teaming up with Stellar Foundation and Circle to improve its services. 
As part of the deal, MoneyGram will be enable its customers to cash funding and payouts in local currency using USD Coin (USD Coin). USD Coin is a stablecoin that is pegged to the US dollar and is managed by Circle.
The benefit of doing this is that MoneyGram's transactions will now be settled in real-time using the USDC. In a statement, the company's CEO said:
"As crypto and digital currencies rise in prominence, we're especially optimistic about the potential of stablecoins as a method to streamline cross-border payments. Given our expertise in global payments, blockchain, and compliance, we are extremely well-positioned to continue to be the leader in building bridges to connect digital currencies with local fiat currencies."
Merger deal not disclosed
The partnership between MoneyGram and Stellar Foundation means that a merger deal that was leaked a few months ago may not happen. According to Bloomberg, Stellar had teamed up with Advent to acquire MoneyGram. Therefore, with the state of the merger unknown, the company's stock has dropped, bringing its total market capitalization to more than $700 million.
Another unknown is whether MoneyGram will go back to using XRP. The company suspended its relationship when the SEC launched an investigation on Ripple Labs and its executives.
Crispus Nyaga
Crispus is a financial analyst with over 9 years in the industry. He covers the stock market, forex, equities, and commodities for some of the leading brands. He is also a passionate trader who operates his family account. Crispus lives in Nairobi with his wife and son.