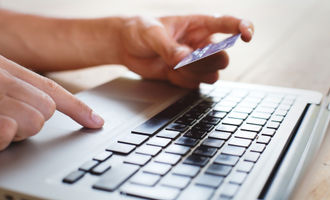 Airwallex valuation rises to $5.5 billion after new funding round

Crispus Nyaga
Airwallex, the fast-growing fintech company, is now valued at more than $5.5 billion after it raised millions of dollars. 
New funding
Airwallex is an Australian and Hong Kong fintech company that offers a suite of products to both companies and individuals. 
The company offers solutions such as a global bank account, a borderless debit card, and money transfer solutions. It also offers APIs that enable companies to offer financial services. For example, through its platform, companies can easily receive money by integrating it to their website.
In a statement, the company said that it had raised an additional $100 million from a group of investors led by Lone Pine Capital, Sequoia China, and 1835i. This means that the company has raised more than $800 million from investors. 
This capital raising values the firm at more than $5 billion. This is $1 billion more than where it was valued at in September when it raised money.
Strong growth
Airwallex has been in a strong growth phase over the years. The company has added more than 20,000 customers from around the world. Most of its customers are e-commerce firms, professional companies, and SAAS firms. Therefore, the management hopes that the new cash injection will help it accelerate this growth both organically and through acquisitions. 
Its revenue more than doubled in the third quarter to more than $100 million. In a statement, the company's CEO also reiterated that the new fundraising was not out of desperation. He said:
"We've now raised $800 million in the last 6 years, with $600 million in the last two years, and we still have $600 million in the bank right now."
At the same time, there have been speculation that Airwallex could be acquired because of how the industry is getting competitive. Indeed, the CEO said that a fintech company valued at more than $20 billion approached the firm with an order recently. Some of the top companies it competes with are Wise, PayPal, and Square.
Crispus Nyaga
Crispus is a financial analyst with over 9 years in the industry. He covers the stock market, forex, equities, and commodities for some of the leading brands. He is also a passionate trader who operates his family account. Crispus lives in Nairobi with his wife and son.