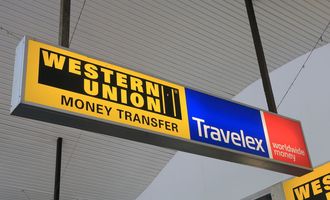 Remittances growth set to slow in 2022 as inflation bites

Crispus Nyaga
Remittances are expected to keep growing this year even as inflation surges globally and the economy continues slowing. 
According to the World Bank, inflows to low- and middle-income countries will rise by 4.2% this year to $630 billion. This growth will be significantly lower than the 8.6% that was experienced in 2021.
The biggest driver to these flows will be Ukraine, which is now the biggest recipient in Europe and Central Asia. The World Bank expects that inflows to Ukraine will jump by 20% this year. These inflows will be driven by people sending their families and friends money back home. 
Data by the bank shows that the cost of sending money is increasing as companies adjust to the new inflation wave. The average cost of sending $200 was 6%, which was significantly higher than the recommended 3%. The statement added:
"Lowering remittance fees by 2 percentage points would potentially translate to $12 billion of annual savings for international migrants from LMICs, and $400 million for migrants and refugees from Ukraine."
Inflation in the money transfer industry has been lower than in other sectors because of the rising competition. Indeed, some companies like Wise have actually lowered the cost of sending money around the world.
While remittances are expected to do well, stocks in the industry have continued dropping. For example, Western Union shares have crashed by more than 17% from its highest level this year. Similarly, Remitly has dropped by over 82% from its all-time high. The same has happened among other publicly traded companies like Wise, PayPal, and Block.
Crispus Nyaga
Crispus is a financial analyst with over 9 years in the industry. He covers the stock market, forex, equities, and commodities for some of the leading brands. He is also a passionate trader who operates his family account. Crispus lives in Nairobi with his wife and son.