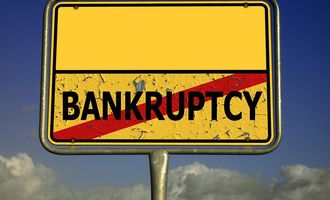 Crypto Hedge Fund 3AC Faces Liquidity Crisis, Risks Default

Daniela Kirova
Crypto-focused hedge fund Three Arrows Capital has to repay a debt to Voyager Digital in excess of $670 million on June 27 or face default, in which case the digital asset market would suffer even more, CNBC reported. Also known as 3AC, the fund used to be one of the most popular ones and was famous for its high leverage.
The fund is facing bankruptcy and a liquidity crisis with the crypto market losing billions of dollars in recent weeks.
Voyager to issue notice of default
Digital asset brokerage Voyager Digital reported it had lent Three Arrows $350 million of the stablecoin USDC and 15,250 bitcoins. At current prices, these amounts would exceed $675 million. Voyager gave 3AC until Friday, June 24 to repay $25 million in USDC and until today to repay the whole loan.
Last week, Voyager said the first tranche hadn't been paid. The broker will issue a notice of default if 3AC misses today's payment too. It has stated it "intends to pursue recovery from 3AC" and is communicating with its advisors "regarding legal remedies available."
Voyager's shares are down 94% so far this year. The company is public and its stock is listed on the Toronto Stock Exchange.