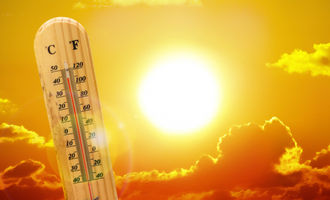 Heatwaves Cost: Air Con Could Up Your Energy Bills by a Scorching 123% Each Month

Yasmin Purnell
Sweltering temperatures have swept across Europe the past few weeks, seeing record highs and health warnings issued by governments in some areas. In the UK, temperatures are predicted to reach a scorching 35℃ in some areas, with France, Italy, and Germany expected to see similar highs.
As you might expect, many households facing such extreme heat are turning to ways to cool down their homes and seek refuge from the sun. However, temperatures aren't the only thing hitting record highs – with energy bills skyrocketing, many people want a solution to cool down their home without a hefty charge.
Here at MoneyTransfers.com, we've compared the costs involved in the most common tactics to cool your home down to help you find the most cost-effective way to cool off in the heat this summer. 
Yasmin Purnell
Yasmin Purnell is a Content Writer and Editor for Moneytransfers.com. Yasmin has a wealth of experience writing across a range of topics within the personal finance, student, and business niche. Yasmin joined the team with the one main mission to provide accessible financial, career and business information and advice for all.