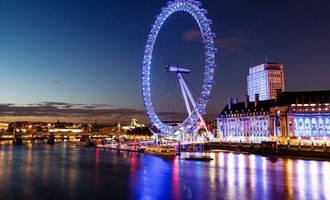 GBP to USD Rate Rebounds Ahead of UK Jobs and CPI Data

Crispus Nyaga
The GBP to USD exchange rate jumped to the highest point since July 11th ahead of important UK jobs and consumer inflation data. The GBP/USD pair rose to a high of 1.200, which is about 1.83% above the lowest level this month.
UK jobs and inflation data
The British pound crawled back as the US dollar retreated following weeks of relentless gains. The currency rose as the market waited for the upcoming UK jobs numbers that will come out on Tuesday. 
Economists polled by Reuters expect the data to show that the country's unemployment rate rose from 3.8% in April to 3.9% in June of this year. They also expect the numbers to reveal that wages rose slightly in May. 
The numbers will come a day ahead of the highly anticipated UK consumer and producer inflation data. Economists expect these numbers to reveal that inflation continued rising in June because of the soaring cost of oil and gas. 
Precisely, analysts expect that UK's inflation rose to 9.1% in June while core consumer price index retreated slightly. If analysts are accurate, these numbers will mean that the US and UK have a similar rate of inflation.
Therefore, these numbers will likely put more pressure on the Bank of England (BoE) to act. The bank has already hiked interest rate in the past five meetings. As such, like other banks, it will likely signal that it will deliver either a 0.50% or a 0.75% rate hike in the coming meeting.
US dollar retreats
The GBP to USD exchange rate also pulled back because of the broader US dollar sell-off. The dollar index crashed by 56 basis points and dropped to $107. It has fallen in the past two straight meetings.
The dollar sell-off is likely because of profit-taking among investors since the currency has surged by more than 10% this year. 
Also, it has declined because of falling expectations that the Federal Reserve will hike interest rates by 100 basis points. According to the Wall Street Journal, several Fed officials like Christopher Waller and Esther George warned about the risks of a 100 basis points rate hike. They are supportive of another 0.75% rate hike.The performance of the GBP/USD pair has implications for people dealing with the US dollar and sterling.
For example, Britons who are receiving US dollar are seeing benefits of a falling sterling and vice versa. At MoneyTransfers, we can help you save money when sending the US dollar or sterling.
Crispus Nyaga
Crispus is a financial analyst with over 9 years in the industry. He covers the stock market, forex, equities, and commodities for some of the leading brands. He is also a passionate trader who operates his family account. Crispus lives in Nairobi with his wife and son.