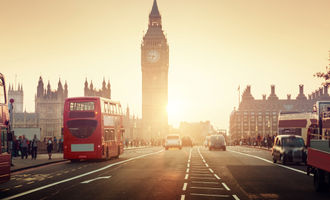 GBP/USD Forecast Ahead of Bank of England Decision

Crispus Nyaga
GBP/USD has extended last week's gains as the US dollar remains under pressure. Indeed, the currency pair is in the green for the third consecutive week. In the new week, investors will be keen on the BoE interest rate decision scheduled for release on Thursday.
BoE interest rate decision
In the highly anticipated economic event later in the week, the Bank of England (BoE) is expected to approve the largest interest rate hike in 27 years. The policy tightening also included presenting its strategy to unwind some of its $1.1 trillion worth of stimulus.
Notably, BoE is keen on easing the inflation that is currently at a 40-year high. Indeed, the central bank forecasts that consumer prices may surge to 11% by the end of the year, which is significantly above its 2% target.
Since the beginning of the year, GBP/USD has dropped by close to 10%. As such, the aggressive tightening of the BoE's policy is expected to boost the Sterling pound against the US dollar. The central bank has been lagging behind its peers, especially the Federal Reserve. Since March, the latter has increased its benchmark interest rates by 225 basis points.
During its June meeting, the UK central bank indicated that it would "act forcefully" should the inflationary pressures persist. As such, economists forecast a rate hike of 50 basis points in its upcoming meeting. However, some are of the opinion that a 25 basis points increase is more appropriate amid the soaring recession risks.
 Since December last year, the central bank has increased its rates 5 times. In all the events, it has not exceeded 25 basis points. In fact, a 50-points hike was last approved in 1994.
 GBP/USD forecast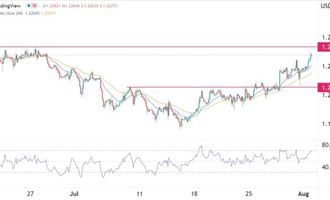 The four-hour chart shows that the GBP/USD pair has been in a strong bullish trend in the past few weeks. Along the way, the pair managed to move above the 25-day and 50-day moving averages. It has also crossed the neckline of the inverted head and shoulders pattern. In price action analysis, this pattern is usually a bullish sign.
Therefore, the British pound will likely continue rising as investors target the key resistance level at 1.2337. A drop below the support level at 1.2200 will invalidate the bullish view. Learn more about how to transfer GBP to USD.
Crispus Nyaga
Crispus is a financial analyst with over 9 years in the industry. He covers the stock market, forex, equities, and commodities for some of the leading brands. He is also a passionate trader who operates his family account. Crispus lives in Nairobi with his wife and son.