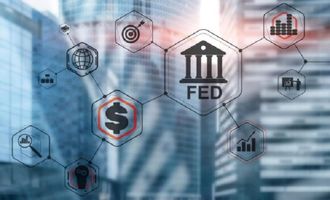 Treasury Yields Decline Ahead of Fed's Annual Symposium

Daniela Kirova
On Monday, August 22, US Treasury yields dropped as investors brace for the Federal Reserve's upcoming Jackson Hole economic symposium, CNBC wrote. Early this morning, the benchmark 10-year Treasury note yield dropped around 4 basis points at 2.95%. The 30-year bond yield dropped to 3.19%, equivalent to 3 basis points.
Prices and yields move inversely
Yields are in indirect proportion to prices. One point is equal to 0.01%. On the short-term, 2-year note, the yield was slightly lower at 3.25%.
A volatile week ahead?
The movements might precede a week of volatile trading. Investors are preparing for US Federal Reserve Chairman Jerome Powell's latest report on inflation, which will take place at the Jackson Hole economic symposium.
At the end of last week, yields were volatile as markets processed the central bank's released July meeting minutes. Although the Fed might decelerate its pace of tightening soon, they have indicated they will continue raising rates until inflation drops.
On Monday, the Treasury will auction 13-week bills worth $54 billion and 26-week bills worth $42 billion.
About the Jackson Hole Economic Symposium
The annual economic forum has been taking place in Jackson Hole, Wyoming since 1981. The Federal Reserve Bank of Kansas City has been sponsoring it since 1978.
It focuses on a crucial, global economic issue every year and is attended by finance ministers, prominent central bankers, academic experts and leading finance market players from across the globe.