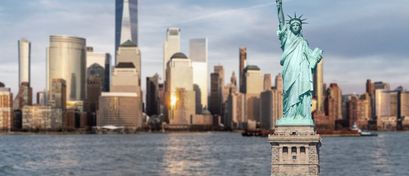 US Dollar Index Cup and Handle Points to a Climb to $110

Crispus Nyaga
The US dollar index slipped sharply on Tuesday after the relatively weak economic data from the United States. The DXY index slipped to a low of $108.15, which was lower than this week's high of $109.30. It remains substantially higher than this month's low of $106.2.
US PMI and new home sales data
The American economy is sending mixed signals as the Federal Reserve continues with its tightening policy. Data published this month showed that the economy created over 528k jobs while the unemployment rate dropped to about 3.5%. Additional data showed that the country's retail sales did relatively well in July. 
At the same time, inflation slipped from 9.1% to 8.7% as the price of gasoline dropped. Recent data shows that the price continued to drop in August. The average price moved to below $4 for the first time in more than two months.
However, the housing market is not doing well. Data published on Tuesday revealed that new home sales dropped from 585k in June to 511k in July or 12.6%. It was the worst monthly decline in months. Further, pending and existing home sales declined sharply in July.
Meanwhile, the manufacturing and services sectors decelerated in July. According to S&P Global, the country's services PMI dropped from 47.3 to 44.1, the lowest level since 2020. A PMI reading that is below 50 is usually a sign that an industry is contracting. Meanwhile, the manufacturing PMI declined from 52.2 to 51.3.
Therefore, the US dollar index declined as investors priced in a situation where the Federal Reserve slows its rate hikes. Minutes published last week showed that some officials were worried about the dangers of hiking too fast.
US dollar index forecast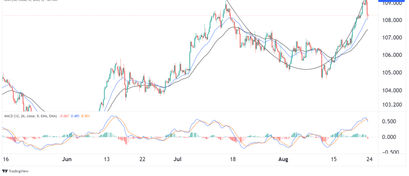 The chart below shows that the DXY index crashed hard on Tuesday. This decline is notable since it happened after it tested the important resistance at $109.30. A closer look shows that it has formed what looks like a cup and handle pattern. In price action analysis, this pattern is usually a bullish sign.
Therefore, the index will likely continue rising as bulls target the next key resistance at $110. A move below the support at 107 will invalidate the bullish view.
Crispus Nyaga
Crispus is a financial analyst with over 9 years in the industry. He covers the stock market, forex, equities, and commodities for some of the leading brands. He is also a passionate trader who operates his family account. Crispus lives in Nairobi with his wife and son.