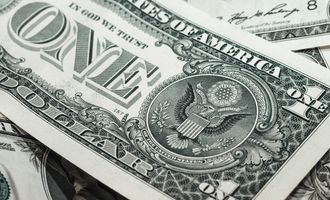 USD/KRW targets 1400 as Won crumbles
USD/KRW surged to a fresh 13-year high on Wednesday on a combination of dollar strength and South Korean won weakness.
The Korean won's slide against the dollar is picking up pace. At the time of writing, USD/KRW is changing hands at 1,387, the highest level since 2009. Remarkably, the dollar has gained almost 17% against the won this year and close to 30% since January 2021. The won's recent weakness is due to Korea's wide trade deficit.
South Korea, like many nations, Korea is facing higher imported energy costs. Costs exacerbatted by the dollar's strength. Furthermore, a large portion of Korea's exports head to China. Subsequently, the economic slowdown in China is fueling the trade imbalance.
Another issue facing the won is that the Korean state pension fund is diversifying its domestic holdings. The fund has been actively selling domestic equities, at the same time buying US stocks. To finance the overseas buys, the fund sells Korean won and buys US Dollars.
But the biggest factor behind USD/KRW's strength is the US dollar's popularity. Aside from the dollar's attractive yield, its safe-haven appeal encourages capital flows from emerging markets.
Taking all the above into account, we might expect USD/KRW to rack up more gains in the immediate future.
US Dollar to Korean Won Forecast
The weekly price chart shows USD/KRW has broken above trend line resistance at 1,340, which now acts as support. As a result, we expect the psychological 1,400 barrier to fall next.
However, the Relative Strength Index (RSI) has stretcher to 81.00, suggesting the price action is extreme. With this in mind, the pace of the rally may soon slow. Nonetheless, the US dollar is firmly in the driving seat. For that reason, the medium-term outlook is positive for USD/KRW. Remaining that way, as long as the rate stays above the rising trend support at 1,340.
USD/KRW Price Chart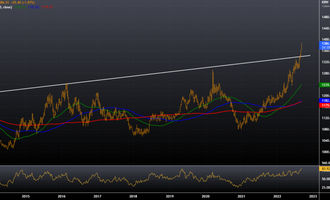 Elliot Laybourne
Elliott is a former investment banker with a 20 year career in the city of London. During this time he held senior roles at ABN Amro, Societe Generale, Marex Financial and Natixis bank, specialising in commodity derivatives and options market-making. During this time, Elliott's client list included Goldman Sachs, JP Morgan, Credit Suisse, Schroders Asset Management, and the Pennsylvania State Public School Employees Retirement System, amongst others. Today, he splits his time between Thailand and Dubai, from where he provides trading consultancy and business development services for family office and brokerage clientele.