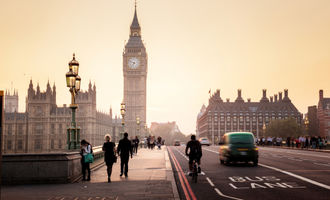 GBP/USD Forecast: Sterling Crashes as Markets Point to Parity

Crispus Nyaga
The GBP/USD price plummeted sharply on Friday as concerns about the new Lizz Truss administration policies. It crashed to a low of 1.100, which was the lowest level in more than three decades. The pair has slumped by more than 17% this year.
More pain for sterling
The GBP/USD has been in a strong bearish trend in the past few months as the US dollar strength accelerated. 
Analysts attribute this sell-off to two main factors. First, the UK government announced major tax cuts as it attempts to support the struggling economy. While these tax cuts were supported by companies, economists believe that they will leave the UK at a worse situation. For one, they will expand the country's budget deficit, which has been growing at a rapid rate recently.
Second, the GBP/USD price crashed because of the diverging opinions by the Fed and the Bank of England. On Wednesday, the Fed decided to hike interest rates by 0.75% and signaled that it will deliver a similar hike in its November meeting. This means that the bank will have hiked by 425 basis points this year.
On the other hand, the BoE decided to hike interest rates by just 0.50% in its September meeting. It has hiked interest rates in all its meetings since December last year. Therefore, by hiking rates by just 0.50%, it signaled that it was concerned about being more hawkish. 
Analysts believe that the GBP/USD pair has more downward room to run in the coming months as the US dollar maintains its strength. The dollar index rose to a high of $112 on Friday and analysts believe it will peak at $123.
GBP/USD forecast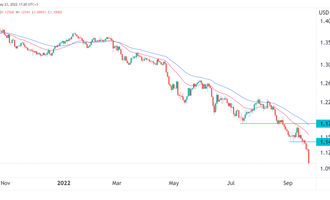 The daily chart shows that the GBP/USD pair has been in a strong bearish trend in the past few months. Instead of slowing down, the sell-off continued on Friday. It has moved below all moving averages while all oscillators have moved to the oversold level.
Therefore, there is a likelihood that the pair will continue falling as sellers target the parity level of 1. Other currencies like the euro and Swiss franc all moved below parity this year. Learn how to send money to the UK.
Crispus Nyaga
Crispus is a financial analyst with over 9 years in the industry. He covers the stock market, forex, equities, and commodities for some of the leading brands. He is also a passionate trader who operates his family account. Crispus lives in Nairobi with his wife and son.