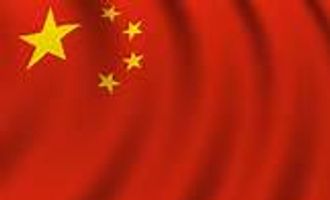 Apple, Tesla Face Major Headwinds in China

Daniela Kirova
Investors are getting increasingly worried after Tesla shares lost 12% yesterday, world media reported. The electric carmaker's deliveries fell short of analyst expectations. Apple lost more than 3% as issues about demand for the company's iPhone 14 series surfaced in the last quarter of 2022.
Challenges in China  
The second-biggest economy in the world makes up just under a quarter of Tesla's revenue and around 17% of Apple's sales, which renders it a major market for both US giants. Senior equity analyst Daniel Ives told CNBC:
China is the hearts and lungs of both demand and supply for both Apple and Tesla. The biggest worry for the Street is that the China economy and consumer are reining in spending and this is an ominous sign. In 2022 the worry was supply chain issues and zero Covid-related issues, 2023 is the demand worries and this has cast a major overhang on both Apple and Tesla which heavily rely on the Chinese consumer.
Biggest iPhone factory suffered Covid outbreak
In October, the biggest iPhone factory in the world suffered a Covid outbreak. The factory is located in Zhengzhou, China and run by Taiwanese firm Foxconn, which imposed restrictions. A pay dispute and strike followed in November. Foxconn tried to bring workers back with bonuses. The factory was working at a "significantly reduced capacity" in early November according to Apple.
Continuing woes for Apple
These disruptions are likely to impact Apple's December quarter results. What's more, demand for the iPhone 14 from Chinese consumers is doubtful. In the last quarter of 2022, analysts at Evercore ISI estimate an average shortfall of revenue for Apple of $6.5 billion.
The tech giant might report a 1% annual decline in revenue in this quarter. That is concerning to investors, who were expecting high demand for the latest iPhone series, 14.
Covid outbreaks impact demand
China is trying to reopen its economy by rescinding its zero-Covid policy. As a result, significant Covid-19 outbreaks across large parts of China have become fact and could impact demand for iPhones.
Tesla's shares tanked after delivery miss
Tesla shares lost 12% on Tuesday after the electric carmaker missed a series of vehicle deliveries. Tesla delivered 405,278 cars in the December quarter instead of 427,000. Tesla faced pandemic-related issues at its Shanghai Gigafactory all last year. There are also worries about demand from Chinese consumers.
Investors are worried that Tesla will have to reduce prices to attract buyers. The carmaker cut Model 3 and Model Y prices, reversing some of the price gains it made earlier in 2022. Another factor is rising competition from Li Auto and other domestic rivals in China, which are introducing new models in 2023.