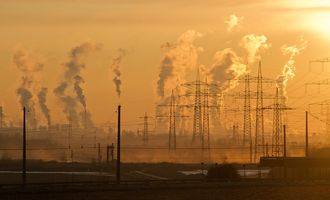 Shell to Pay Another $2B in Taxes for Q4'22

Daniela Kirova
Oil and gas titan Shell anticipates to pay an additional $2 billion in taxes for the fourth quarter in the UK and the European Union, CNBC reported.
Burden from deferred tax impact and solidarity surcharge
In a recent update, the company stated:
The Q4′22 earnings impact of recently announced additional taxes in the EU (the solidarity contribution) and the deferred tax impact from the increased UK Energy Profits Levy is expected to be around $2 billion.
In September 2021, the EU agreed that oil and gas companies would pay a tax on any excess profits made in 2022 or 2023. The solidarity surcharge will see companies pay a third of profits above their average taxable ones.
In a recent statement, UK Finance Minister Jeremy Hunt said there would be an expanded windfall tax of 35% on the energy industry.  
Energy company revenues soared after Western sanctions
After Western sanctions limited access to Russian oil and gas, energy companies' revenues soared. That hasn't been without consequences. Shell also expects losses ranging from $550 million and $750 million over the period in adjusted earnings.
The company will release its full Q4 results on February 2. UK and EU taxes will not impact the adjusted earnings numbers according to the company.